Our Maintenance Services

Maintenance Plan
What We Do!

Water Test .

25% Water Chance (Instant Ocean, Red Sea, Salt Mix.

Add Ro Water to Top off if needed.

Clean and Scrub algae from glass and sand bed.

Clean or replace Filters, Sump, Carbon, Wave-makers, Pumps, Protein Skimmers.

Check Fish, Inverts, & Coral for any health problems.

Check all Equipment making sure operating properly and efficiently.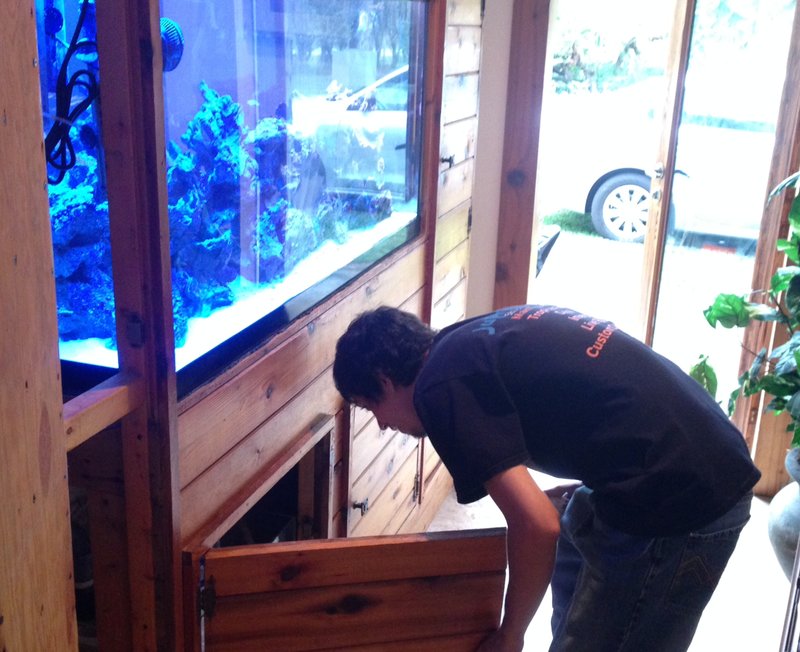 We can order any product and will Deliver it to you: Live & Frozen Food, Fish, Coral, Inverts, Live Rock, Sand, Supplies, etc.

Our rates are the best in town. Rates do vary depending on where you are located, the type of Aquarium (for example, glass or acrylic) and the size of the Aquarium. Please call for more information.

Additional charges may be added for any other special needs:

Replacing filter, lights, filter media etc.

Adding sand

Dosing

If any specialized test performed

Medication

Fish & Coral Care

Also Provided by this business
aquatic life support system services
marine heaters
aquariums (tanks)
aquarium equipment and supplies
tangs (fish)
Protien skimmer
Aquarium
aquarium design and construction services
Zoa
Custom aquariums
Coral frags
marine equipment
Tropical fish
aquarium stands
Saltwater fish
aquarium rental and leasing services
Exotic coral and fish
Led lights
Aquarium maintenance
Pet store
Clown fish
aquarium services